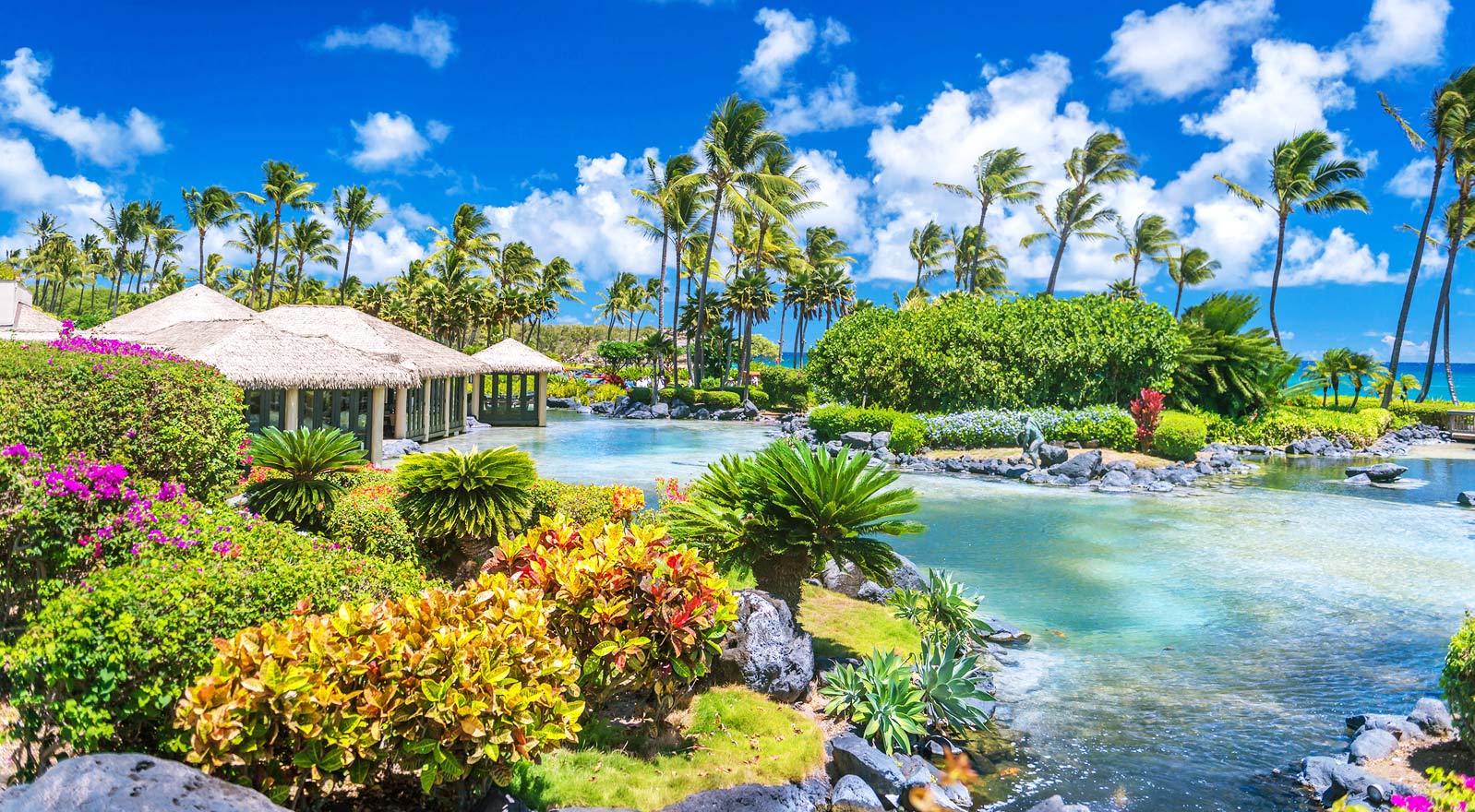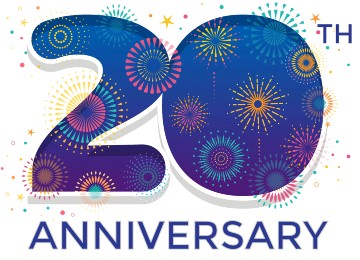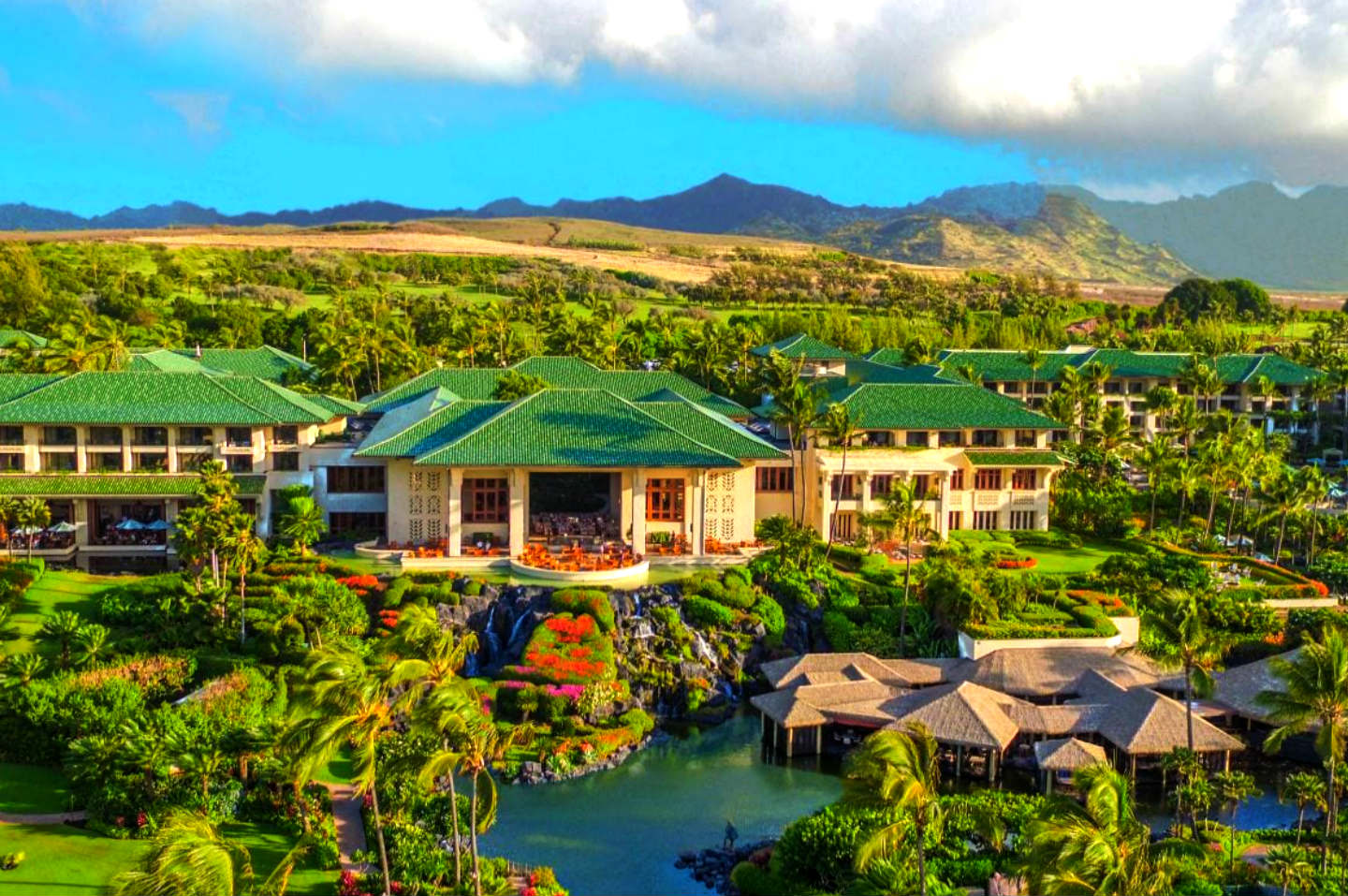 Destination & Resort
From the soaring cliffs of the Napali Coast to the vast chasms of Waimea Canyon, Kauai enchants the senses like no other destination in the world! Unwind as you kayak down Kauai's Wailua River or breathe deeply at the edge of a cliffside overlooking the deep blue ocean below. From the small towns of Hanalei and Old Koloa Town to sunny Poipu Beach, this is truly "Hawaii's Island of Discovery".
If you are in search of a resort that truly "has it all", look no further! Poipu's 602-room Grand Hyatt Kauai offers an array of amenities: five acres of pools, the 40,000 sqft Anara Spa, enchanting manicured gardens, an award winning 18-hole golf course, 11 restaurants, and 13 shops. This remarkable resort is set between magnificent lush mountains and the azure aqua blue sea. The Grand Hyatt Kauai is the perfect base for your discovery of the wonders of the picturesque "Garden Isle".

Join us…
Picture this, you blissfully awaken to the soft rays of the sun warming your face… …step out of your oversized guest room onto your lanai to delight in the tropical surroundings… …walk along the sandy beach hand-in-hand with your spouse… …take a stroll over to the elegant Grand ballroom to sing praises to the Lord during morning worship led by Steven Curtis Chapman, followed by a teaching from Gary Thomas, author of Sacred Marriage… …then it's off to the pool to take a dip in the refreshing aqua blue water… …and that's just the beginning! The Love Song Couples Getaway will allow you and your spouse to escape from the stresses of day-to-day life by spending a week together, enjoying the beaches, sunsets, and time with the Lord.
You will spend 7 days, 6 nights on the beautiful "Garden Isle", Kauai, Hawaii, with no children, no work, no to-do's, and no distractions. Be refreshed by the Word of God, uplifted by inspirational messages & times of worship, and encouraged by fellowship with other believers.
Join us on the Love Song Couples Getaway, May 30 - June 5, 2021 at the exquisite 5-Star Grand Hyatt Kauai, and create memories that will last a lifetime!
Tropical Destination
5-Star Oceanfront Resort
Affordable Monthly Payment Plans
Acoustic Performances
Marriage Focused
Phenomenal Teachings
Christian Fellowship
Morning Worship
Memorable Experiences
Starting at $294 pp/mo
Book Now!
* Schedule may change. Optional Activities will be available for purchase approximately 30 days prior to the trip.
Testimonials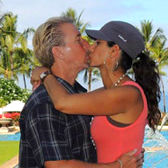 We have been married for 14 years. We haven't missed a single getaway and we will be coming back for year number five. It makes us feel like newlyweds. It's a must do!
Thomas & Veronica H.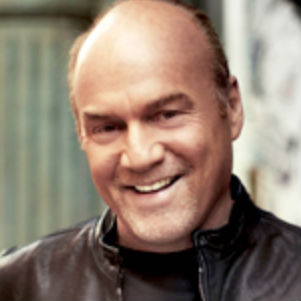 The Everlasting Tours Staff is very professional and accommodating. It was a pleasure to be a part of the event. You should definitely by all means do it!
Greg Laurie, Harvest Ministries
Read More
Come aside by yourselves to a
deserted place and rest awhileMark 6:31